dark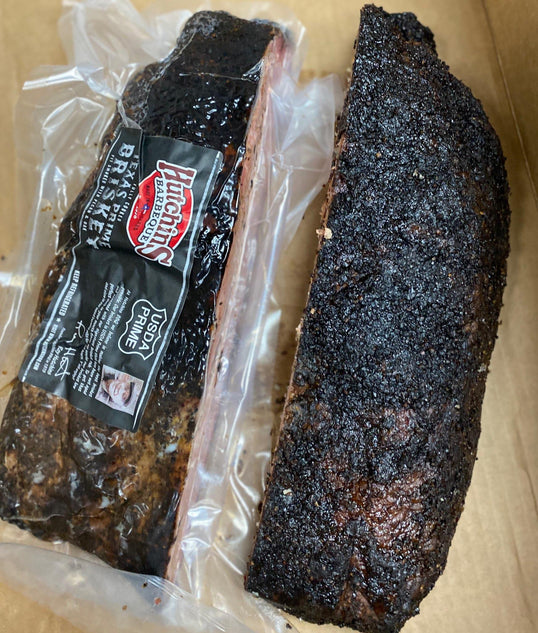 All, Barbeque
USDA Prime Brisket (Half Brisket)
At Hutchins BBQ we believe in making the best brisket possible. Our brisket has been wet aged for 45 days and seasoned with our signature brisket seasoning. To get that perfect melt-in-your-mouth flavor we smoke our brisket low and slow in our wood burning pits for 18 hours.
Our half prime brisket (2.75 lb. average) serves 5 to 6 people. It comes vacuum sealed and semi-frozen in an insulated cooler box with food grade ice packs. Reheating instructions are included. 
IMPORTANT SHIPPING INFO:
All smoked meats will be shipped Tuesday mornings only, orders placed on a Tuesday or later will be shipped the following Tuesday. Expect delivery two days from ship date. On the day you place your order, it will NOT ship out until the following Tuesday. Please understand we have to cook, cool, wrap, and freeze all meats ordered so the process does take time.